YOUR LUXURY MODULAR HOME BUILDER
Tecnico offers a wide selection of premium modular homes. Our goal is to build you a premium modular home for a best price. Our low pressure, stress-free environment will assist you in designing a customized floor plan to suit your lifestyle. When you are ready to explore your dream home, we are here to make your dream a reality. Checkout the best place to buy modular homes in the country!
MOD-1 provides a one level living solution in a timeless Tecnico design
The ample amount of glass encourages you to enjoy your surroundings from almost every angle. The soft interior allows you to fully enjoy the home while you are there, and the rugged exterior eliminates worry when you are away. The floor plan is flexible allowing for several combinations of sleeping spaces: 2 master bedrooms, master + 2 bunk rooms, or a master + study + bunkroom. The centre of the home boasts a 24 foot open concept kitchen, dining, and living area beautifully lit by natural light.
1 module
1,000 sq. ft.
2-3 bedroom
1-2 bath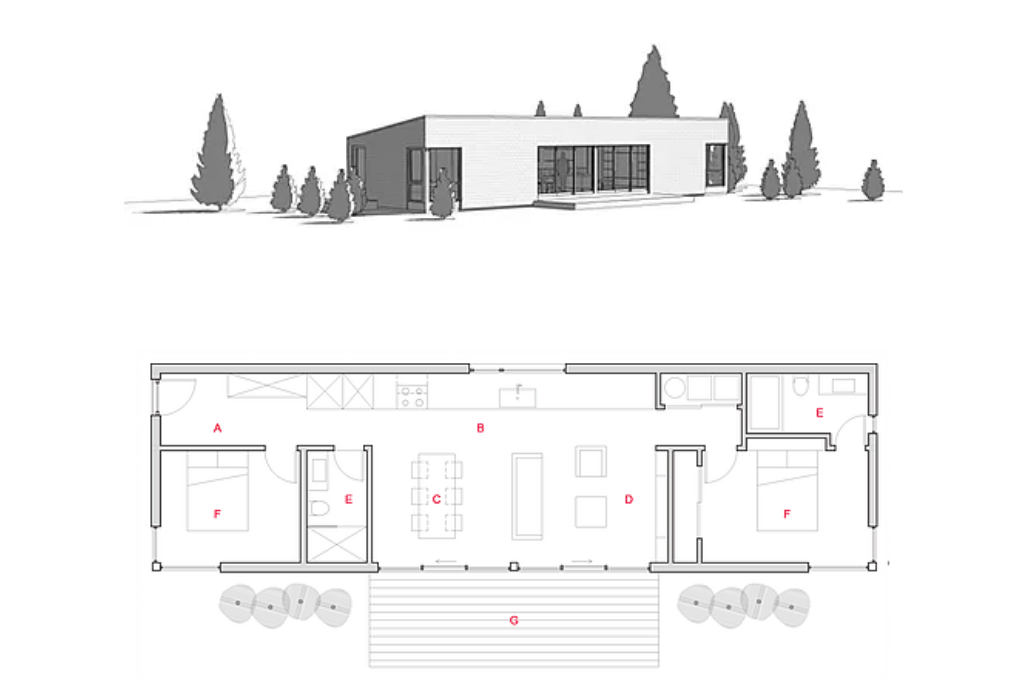 MOD-2 offers several impressive design solutions for you to maximize your living experience Features
Working with a two module approach we offer several impressive living solutions for our clients with MOD-2. The MOD-2 series allows us to create one and two level homes that are customized for the site and the client living needs. With up to 2,000 square feet of living space we can create exceptional living spaces with MOD-2
2 modules
up to 2,000 sq. ft.
2-3 bedrooms
2-3 baths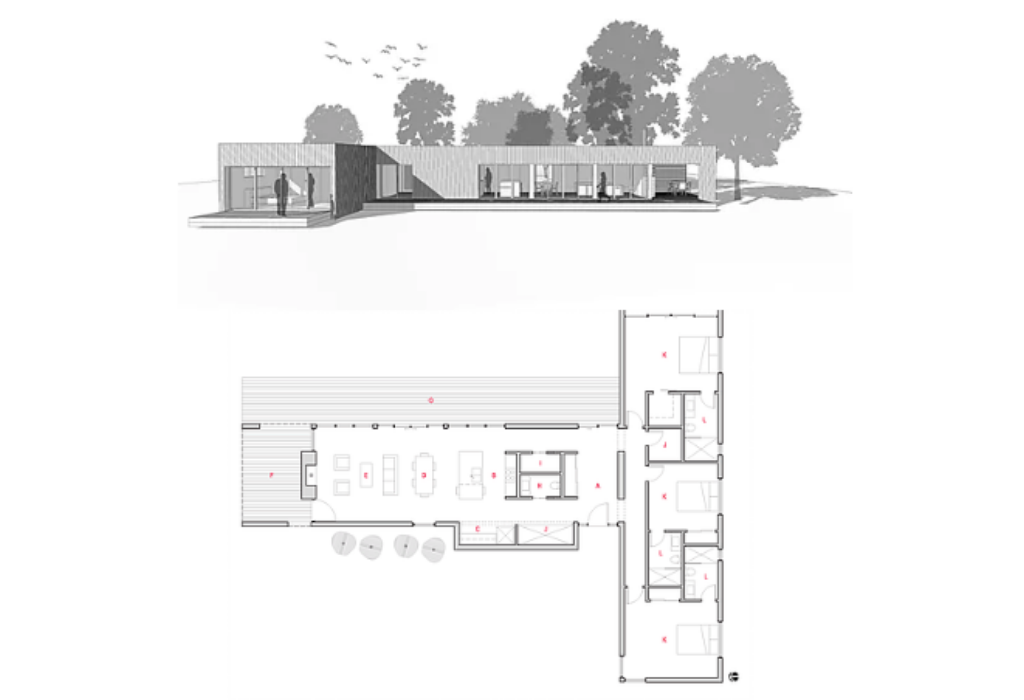 Our custom work is the marriage of modern architectural design and our unique pre-fab craftsmanship
Our ability to combine stunning modern design with a pre-fab building solution sets Tecnico Modern apart. Our custom work provides the best of both world's for our clients; limitless architectural design while maintaining all the benefits of pre-fab construction. Some of our most exciting work to date has been bringing our client's unique needs to life through custom solutions.